Creating a web portal for selling drone shots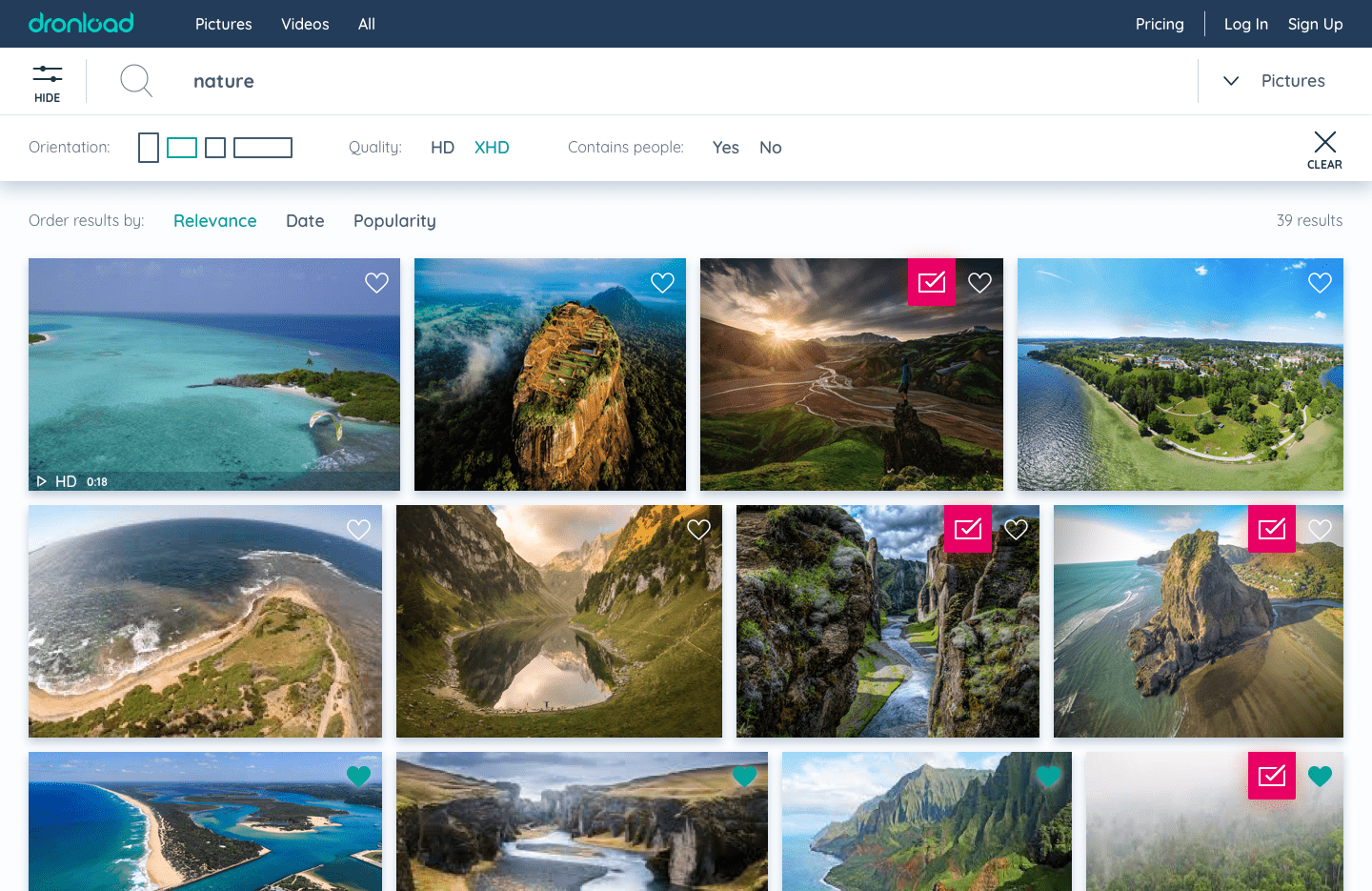 Competitors analysis, defining flows and architecture, creating wireframes, visual identity and high-fidelity design
Dronload was a client project I was working on as a designer in InSociety (design agency). The goal of the project was to build a new web portal for selling high-quality shots taken by drones.
The design process included usability testing and analysis of competitor products, defining flows, and several design iterations up to high-fidelity designs and custom branding.
Final product was implemented by the in-house development team and went live in Feb 2018. Unfortunately, the project was shut down two years later.