Web presentation for high-end wooden sofa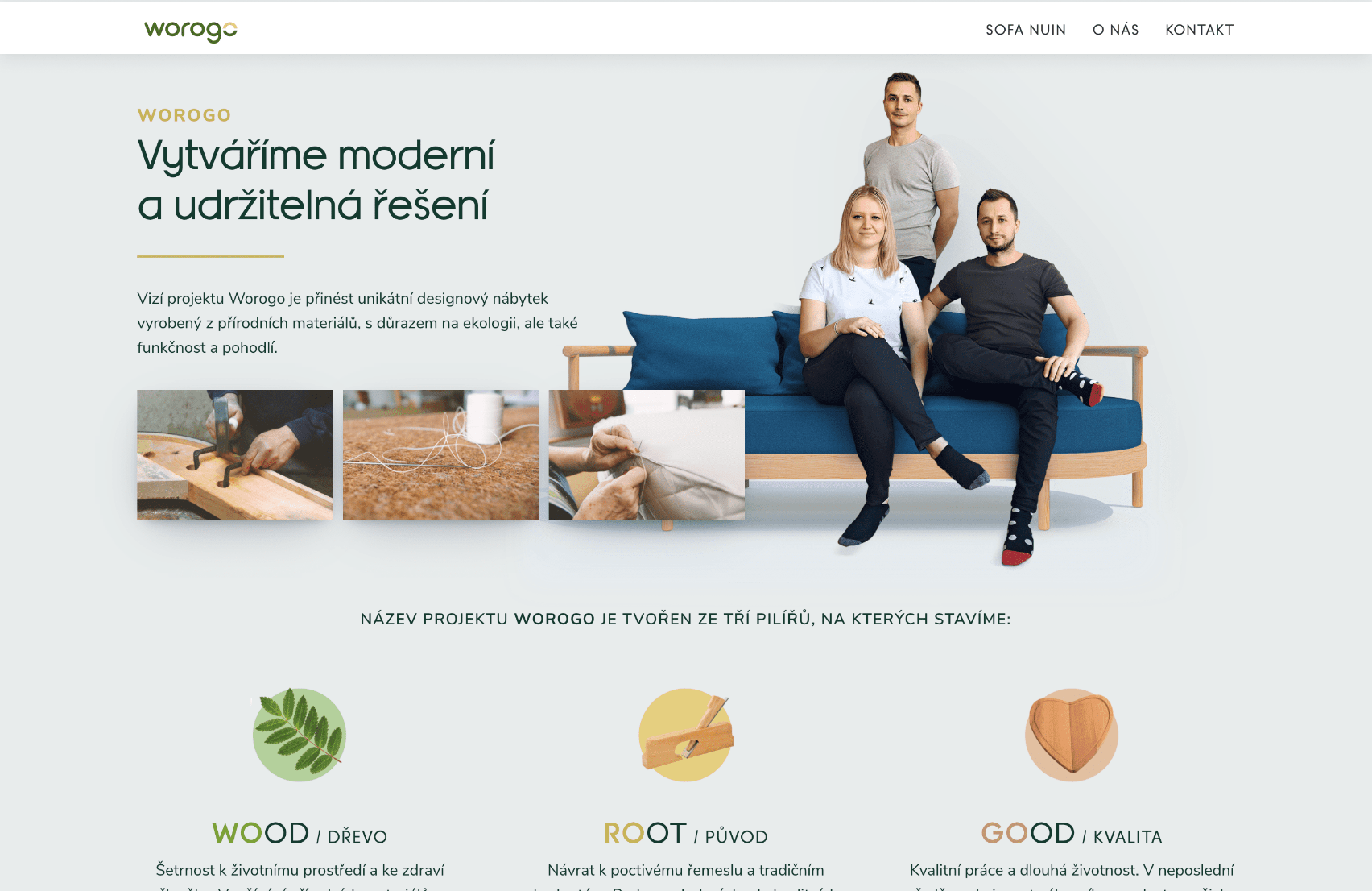 Content strategy and information architecture, visual design, and implementation in WordPress
Worogo is a Czech startup focused on elegant furniture made of bend wood. Their first prototype was a sofa called Nuin. They needed a website that would showcase the beauty of Nuin as well as the core values it was built on. Visitors could preview various configurations and reach out in case of interest.
This project had a pretty tight budget and the client was mostly focused on visuals. I ran a workshop with the founder of the company and their marketing specialist to understand the mission, and vision of Worogo. I proposed a minimalistic approach with a focus on high-quality pictures of the sofa prototype. We agreed on a simple information architecture – made of a landing page, Nuin detail with configurable preview, company values, and a contact form.
To save time, I've started building wireframes directly in WordPress. With Worogo's marketing specialist, we went through several iterations refining the copywriting and content strategy. After this was finalized, I've collaborated with the photographer on getting the pictures we needed and spent significant time editing them in Photoshop.
Based on the company's branding, I've proposed a minimalistic visual style and after a bit of polishing, I implemented it on top of the content already built in WordPress. SEO and analytics were managed by the company's marketing specialist.
In my designs, I tried to bring out the clean and minimalistic style of the sofa, and the natural materials and colours.
The founder expected to add new furniture pieces soon so the landing page is designed with this in mind – considering Nuin to be one of several future pieces.
The landing page invites the visitor to explore the Worogo furniture – for now, the Nuin sofa. If they decide to scroll further, they are introduced to Worogo company and its values.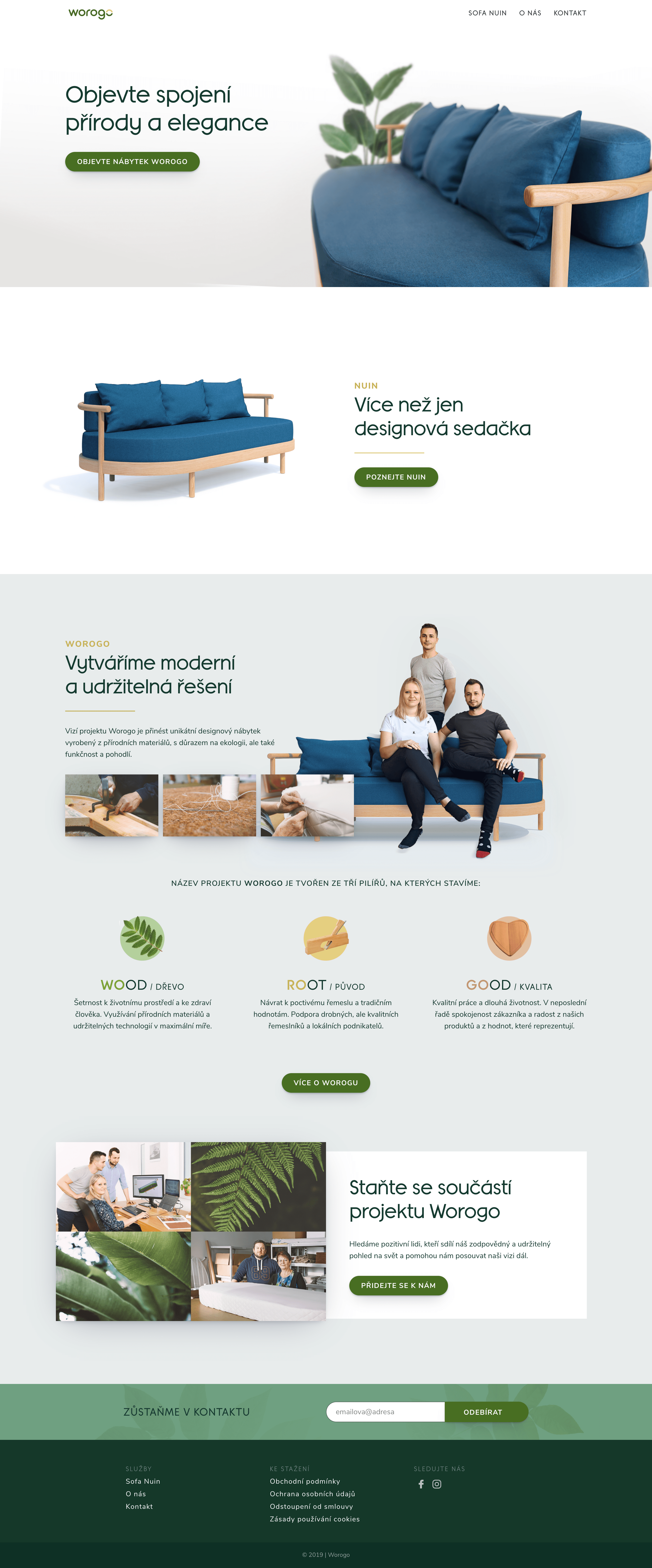 Nuin sofa – presenting the features of this unique piece of furniture. As visitor scrolls, a static floating button appears encouraging them to preorder. This takes them to the bottom part of the page where they can play with the configurator of different sofa colours. Once selected, they can fill the contact form to express their interest.

Blog page with articles about the company values and craftsmanship behind it.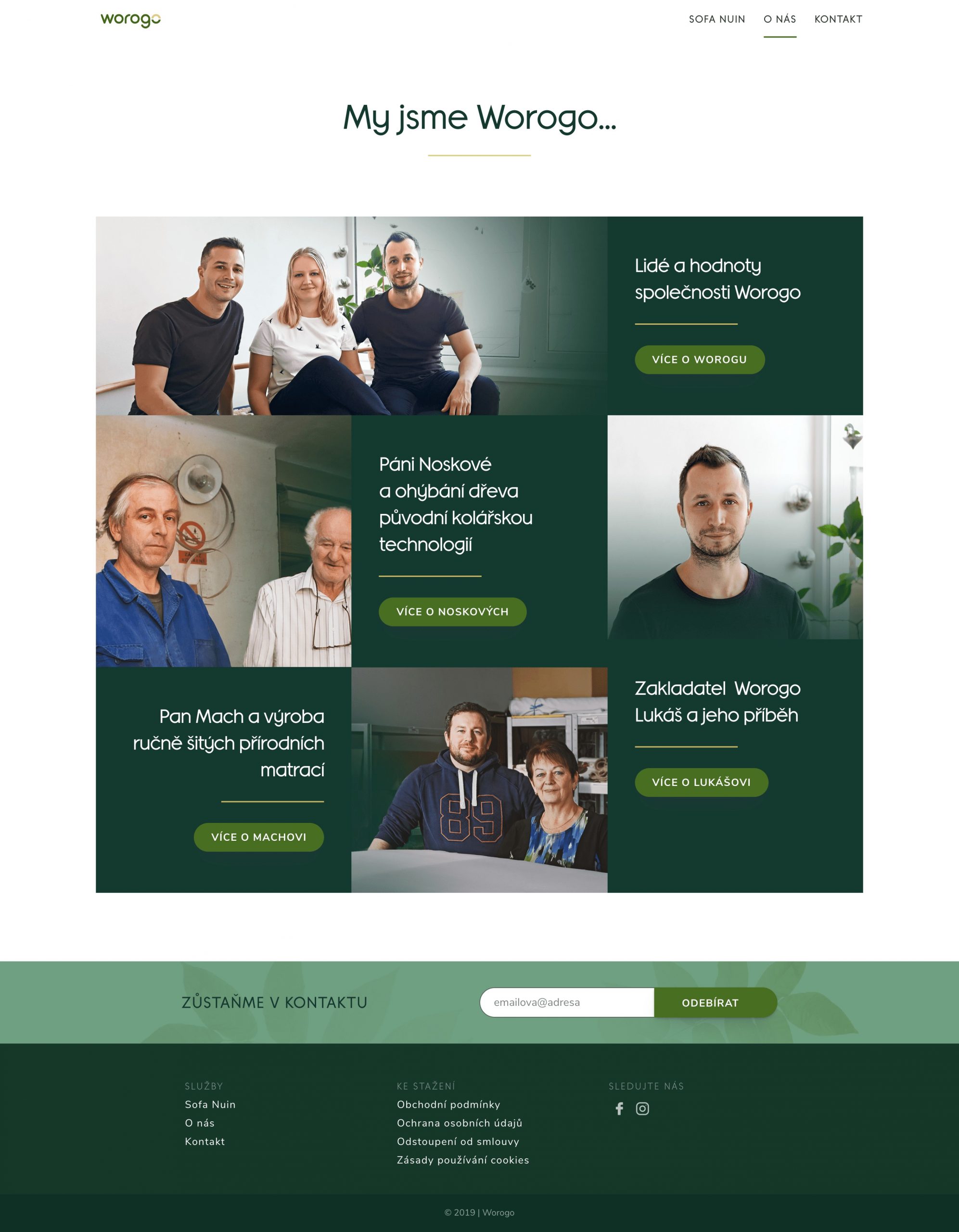 Contact page with a general contact form and the address of the showroom.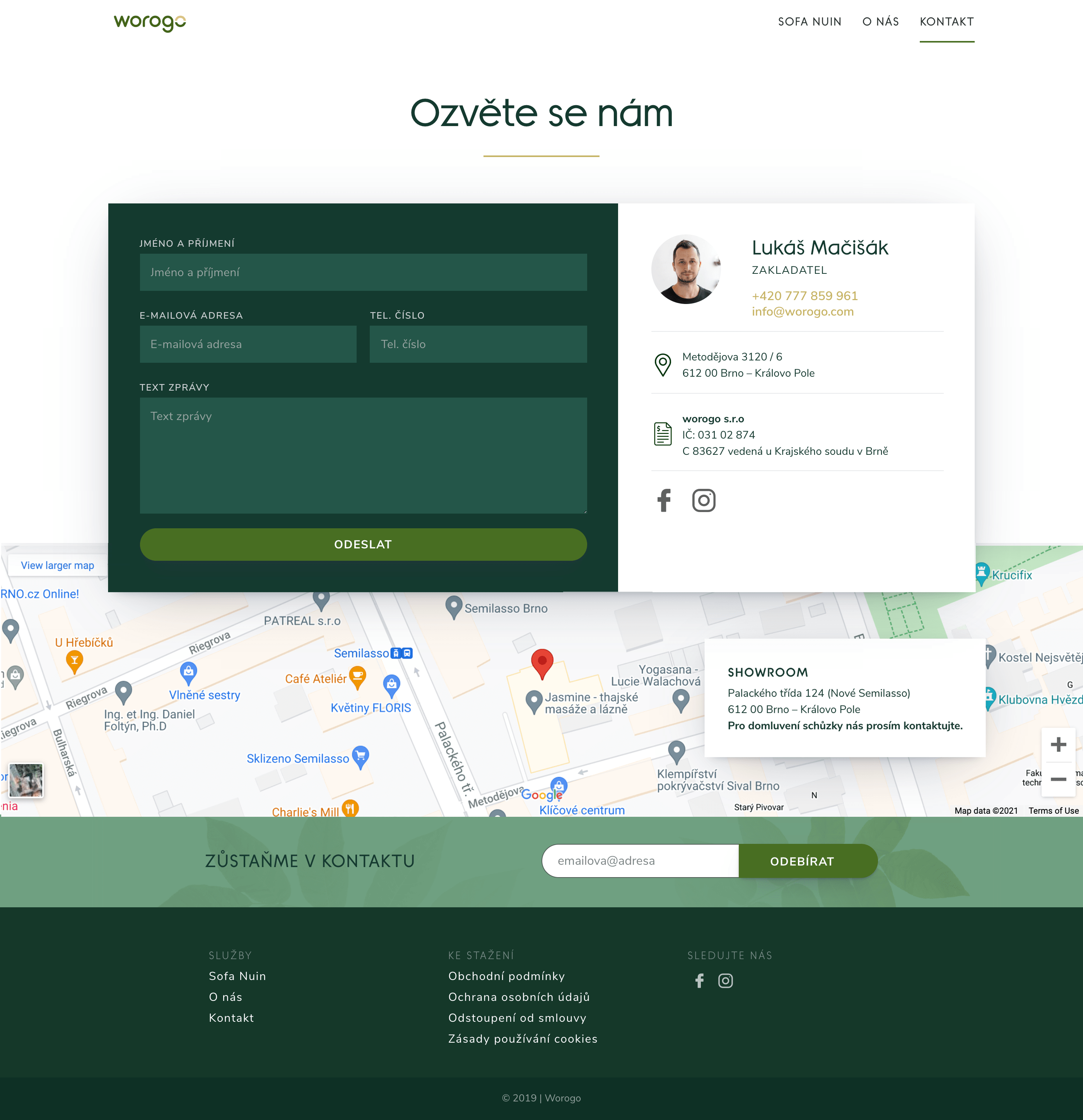 An example of a mobile experience.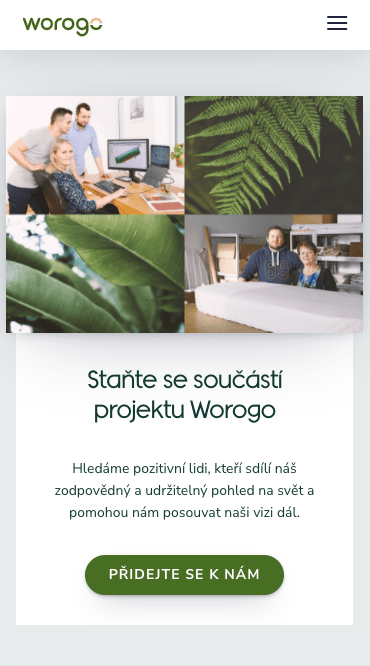 In 3 months since the web went live, the number of visitors grew to around 500 a month which led to 18 filled contact forms in total. Most visitors were flowing in from Instagram. The company's team has planned to attend an interior design conference with their sofa prototype which would most probably increase these numbers significantly.
Unfortunately, it turned out that the costs for manufacturing the sofa were higher than what people expressed to be willing to pay for it. This, along with some personal reasons led to the decision to shut the project down in early 2020.